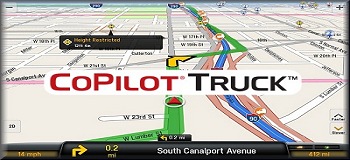 (Laptop NOT included)
For laptops, tablets, or desktops running Windows 7 or Windows 8 and 8.1, and Win 10
IMPORTANT!
- Windows XP and Vista are NOT supported.
This is
NOT
the mobile version for Android or iOS phones and tablets.
Free telephone support direct from us if purchased here. (Mon-Fri 8 - 5:30 PST)
Pricing from $149.95 to $259.95 depending on options and accessories.

Note 1: If you are looking for the version just to be able to run theoretical state-by-state mileage summary reports for IFTA
, this is

NOT

THE ONE YOU WANT. What you are looking for is found at --->

THIS link

.
NOTE 2: If you already bought or upgraded to version 9 from us before - you do NOT need to buy this updated version. You just need to install version 10 onto the same computer that has version 9 already on it. Please contact us through our
CONTACT PAGE
for a download link.