Click any picture below to enlarge
New "slimmer" case, yet built strong enough to handle life on the road!

"Junction View" screen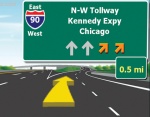 "Exit Services" screen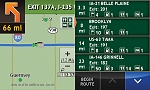 "Virtual Dashboard" includes a fuel purchases entry button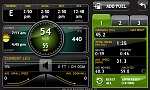 Complete with large suction mount, DC power cord, USB cable, and quick-start guide

From the maker of the number #1 Truck Route Atlas comes the Intelliroute TND730 GPS.

Map and Routing Standard Features of the TND™ line:

Preloaded maps with truck routes and maps in the US and Canada


BIG Buttons and and easy interface to learn.


"Pop-out Exit Guide" displays the businesses and services at upcoming exits on your route!


Road work construction updates (free by connecting to a computer)


Built-in searchable National "Trucker's Friend" Truck Stop directory (with details for the locations)


Speaks the turn-by-turn directions (loud and clear!)


Enter destinations by address, city, intersection, lat/long, touch on map, or zip code


Create your truck profile restrictions (height, weight, length, width, doubles, triples, etc.)


HazMat - specific routing option


Multiple point routing (able to enter multiple stops) with "route optimization and compare"


Truck speed limits displayed while driving


Detour and reroute option - and automatically reroutes you if you miss a turn and uses proper trucking roads while getting you back on track.


Route avoidance option for tolls or specific roads when planning or detouring


Enhanced "Quick-planner" mode with load profitability predictor.


Add or save locations or addresses to the professional grade address book.


Driver hours of service tool that tracks your driving and on-duty hours for the day and the week.


Turn on various alerts (weigh stations, state lines, hours of service, maintenance due, etc)


Logs your mileage and fuel by state for company and fuel tax reporting (exportable to a PC)


Points of interest built-in, including extensive truck-specific points / simple searching!


Expanded truck services search (including truck washes, repair, and towing)


Feed back and update by connecting to a computer. Send your roads, addresses, and point of interest ratings direct to Rand McNally!
Hardware Features included with the TND730:


Rechargeable lithium-ion battery

7-inch color Hi-Def touch screen display GPS with large buttons and icons

2.5mm external camera input (camera not included)

8GB of memory storage

2 Watt LOUD internal speaker and an external speaker / headphone jack

SirfStar III GPS receiver (built in)

Rugged suction mount kit, USB cable to connect to a computer, 8-foot 12V power cable, and user manual also included

Languages: English, Spanish, French