BU-353-S4

USB GPS ANTENNA
(for

laptops and tablets

with a full-sized USB port)

Purpose: on the dash "in cab" rugged industrial-grade receiver to receive GPS satellite signals across a USB Port



"USB / weather resistant" with magnetic bottom and a suction cup


Rugged, long-lasting proven design / Dieselboss tested and recommended


Designed to provide rapid and accurate GPS position to any program that accepts NMEA data (including CoPilot Live Truck, MS Streets & Trips, Delorme Street Atlas, and dozens more)


Can be placed outside of the vehicle for better reception, but for permanent outside vehicle (or boat) applications in any weather, we would recommend the SA-320 receiver below.


Low power consumption with WAAS/EGNOS support


SiRFStar-4 rapid speed, high position accuracy chipset inside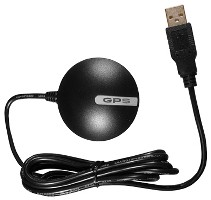 2.2" x 2.2" x .04" with a 5 foot USB cable attached


For all Windows XP, 7, 8, 8.1, 10 or Mac, or Linux operating systems


BU-353-S4 GPS receiver (USB)
Only $39.95



$8

.95 Priority Fast USPS shipping is added at checkout (NO sales tax!)


or to order toll-free over the phone instead:
Call 866-851-2346



Shipping is by USPS Priority mail for 2 - 3 day delivery to anywhere in the U.S. (excluding Sundays and holidays.) Canadian orders please phone in your order to obtain shipping info.



350PS4 Waterproof

INTERNAL/EXTERNAL WEATHERPROOF USB/PS2 GPS ANTENNA
(for

laptops and tablets

with a full-sized USB port or a PS2 port)

Purpose: external rugged weatherproof GPS receiver



Waterproof, Anti-UV, Anti-acidity, Anti-alkalinity Protection


Designed to provide rapid and accurate GPS position to any program that accepts NMEA 0183 data (including CoPilot Truck, MS Streets & Trips, Delorme Street Atlas, Eclipse electronic driver log book, and dozens more)


Fast TTFF (time-to-first-fix) and low power consumption with fast satellite acquisition during power-up


Rugged, long-lasting proven design / Dieselboss tested and recommended


Interference filter to major VHF channels of marine radar


Low power consumption SiRF Star 4 chipset with WAAS/EGNOS support for 48 satellite channels!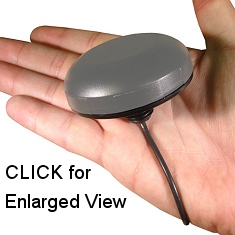 Diameter: 2.44" Height: .83" with a 15-foot cord



For Windows XP, Vista, Windows 7, Windows 8, 8.1, 10, Linux, and Mac

DB-821 Wireless Bluetooth GPS ANTENNA

(for

laptops and tablets

with Bluetooth capability)

Purpose: on the dash rugged GPS receiver



Rechargeable Bluetooth Wireless antenna/receiver


Fast acquisition, high-sensitivity SiRF III NMEA chipset


1100 mAH long-life internal battery for up to 23 hours of continuous use between charges!


Built-in auto shutoff after 10 minutes of no connection from your device to save battery.


Comes with 12 volt cigarette charge cord and software CD-Rom


Small, sleek unit fits easily in backpacks also.


No built-in Bluetooth on your Windows laptop or Windows tablet? No problem! Get the USB Bluetooth adapter with the receiver option to the right


Not waterproof.


Works with any version of Windows and with Android as long as your device has Bluetooth. To use with Android phones or tablets, you need to install the free "BT Info" app from the Play Store.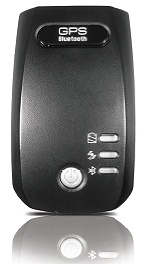 DB-821 Wireless Bluetooth GPS receiver
Only $59.95
Shipping is by USPS Priority mail for 2 - 3 day delivery to anywhere in the U.S. (excluding Sundays and holidays.) Canadian orders please phone in your order to obtain shipping info.

A USB adapter can be purchased with this receiver for only $15 more if your Windows device does not have Bluetooth already