Pages: 560


The Next EXIT® is the most complete U.S. Interstate Highway exit directory ever printed.
You'll find a thorough exit-by-exit listing of every service you will ever need while traveling including food, gas, lodging, camping, shopping, and much more. This "Exit Bible" will enhance your traveling experience by. Never take the wrong exit again.



Open to a state and scan down the interstate and US Highway exits to see everything at that exit.


"An excellent interstate and highway exit services and amenities guide book for RV and truck travelers!"

Sample page view (click below to enlarge)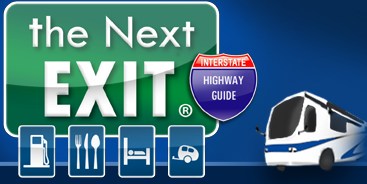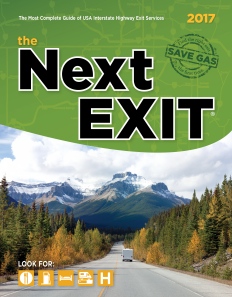 Only $19.95



($8.95 FAST priority US Mail shipping is added during checkout.)

(2 - 3 day delivery time anywhere in the U.S. Canadian orders please phone in your order.)